Welcome to the Panchita Universe!

Panchita is art and home decor for the cosmic lover, star gazer and galaxy explorer. ✨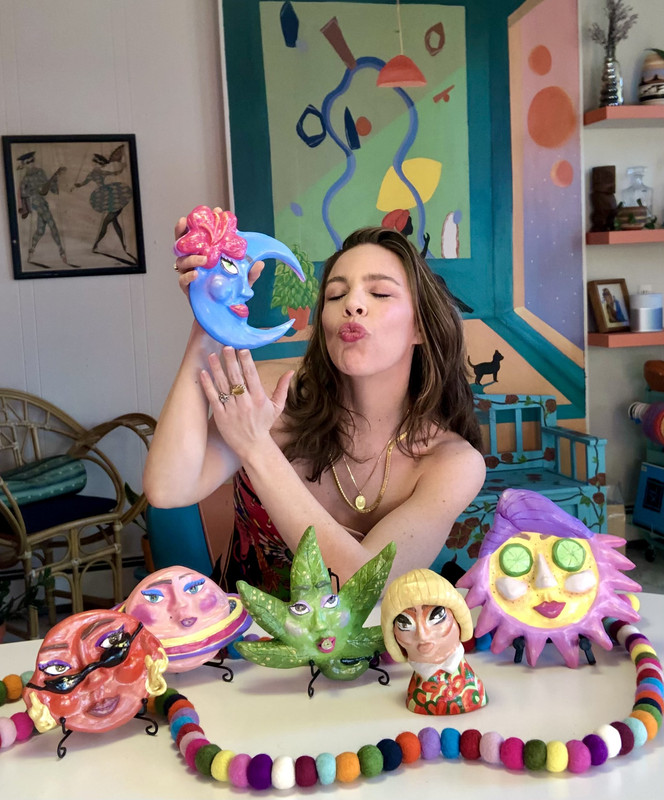 Each design in the Panchita Universe is a hand sculpted and painted celestial creation inspired by my upbringing in Southern California and the charismatic women in my life. Each 'character' in this universe has their own unique story that you can find in their item description.
Most sculptures are multi-purpose. Hang them on your wall or as a holder for your favorite incense. No matter how you enjoy your one of a kind design, they're thrilled to be a part of your world!
About The Collection
As a lover of all things space, and roomate to one of the most brilliant astrologers of our time, the heavens and their impact on who we are are constantly on my mind.
Growing up in California, I've spent many nights looking up at the stars, getting lost in the constellations. For years, I was unable to comprehend the scale of the universe, and especially, my place in this massive expanse.
While looking up, I'd ask myself,
'There are other worlds out there?'
'How big are they?'
'Does the universe have an end?'
'Where does it stop?!'
Taking to the canvas, I began to explore these thoughts. For years, suns and moons were making their way into my works. But just as the cosmos cannot be contained to one galaxy, I began to feel my work could not stay on the canvas, so I began working with clay and bringing my ideas into the 3D plane.
Through my work in this new medium, I've been able to explore my relationship with the universe and it's heavenly bodies, sculpting suns, moons and planets with human characteristics inspired by the women in my life and my own inner self. My sculpture's character's are complex, comedic and joyous, just like me, my friends and especially the universe.
Nowadays, I no longer question my place in the universe for through my works I've realized I AM the universe, and the universe is me. As above, so below. The glorious heavens have no end just as our souls thrive for all eternity.
All works are hand sculpted and painted in my studio in Jersey City, NJ. Hang them on your wall or light them up with your favorite incense.
No matter how you enjoy this cast of cosmic characters, may they remind you of your unique place in this universe and how all is one ✨
Panchita Designs- see the universe in you.
Custom Orders
If interested in a custom creation, please fill out the contact form or email panchitadesignstudio@gmail.com to start a conversation with Allison.
Returns & Cancellations
Due to the nature of these pieces, Panchita pieces are not returnable.
Cancellations made within 24 hours after purchase are accepted.